Mobile Craps Casinos
Online casinos that do not have a mobile platform these days are few and far between, as casino software developers and operators have realized that the mobile gaming market is full of new players, who may not have ever visited an online casino, much less signed up and deposited money, had it not been for the mobile casino app that attracted them. The good news is that these stand-alone mobile casinos are just as user-friendly and feature-full as web-based and download casino software platforms. Furthermore, Craps, along with slots, is one of the most common and well-developed mobile games available.
Mobile Craps on Different Devices
Mobile Craps casinos have adapted to a number of mobile devices. Some of the most commonly supported devices for mobile Craps casino include iPhone/iPad, Blackberry, Windows, and Android. Each are slightly different, and not all mobile Craps casinos support all devices.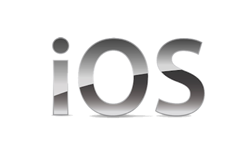 Apple products include some of the most prestigious mobile devices in the world. Both the iPhone and the iPad have become increasingly popular over the past 5 years, and online casinos have picked up on that. Most reputable Internet casinos now offer a full mobile platform that is separate from their software for computer-based gaming and web-based gaming. A few years ago it was virtually impossible to even imagine playing online Craps on an iPhone, much less playing for real money. But alas, technology has caught up with the demand for such an app, and now players around the world are logging into their mobile casinos day or night and playing real money Craps on iPhone and iPad.
Furthermore, mobile casino games mesh well with Apple products for flawless play that includes exceptional graphics, animation, and sound effects, and you don't have to have the newest device to play iPhone or iPad Craps, though you may want to ensure that you are connected to Wi-Fi if your mobile plan has a low data limit.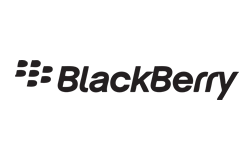 Blackberry devices revolutionized the cellular industry, and everyone who was anyone had to have one. Now with the introduction of other smartphone brands, Blackberry is less popular, but still has its fans. If this is you and you are interested in playing free or real money Craps on your Blackberry, then you are in luck. Many online casinos now offer Blackberry mobile apps that support a variety of mobile casino games, including mobile Craps.
Blackberry is known for compatibility and endurance, making it the perfect device for mobile Craps players.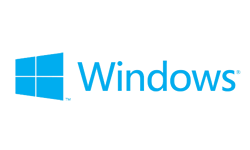 Microsoft emerged onto the mobile scene fairly late in the game, but that doesn't diminish the 40 years of communications technology and experience in the making backing the brand. Windows phones became popular just as quickly as mobile casinos, so the urgency to merge the two was  at the forefront of mobile software developers' plans. It wasn't long before every mobile casino on the Net was offering up a Windows mobile casino app, complete with mobile Craps for Windows phone users.
Windows phone Craps casino apps are available free of charge and take a short time to download. Furthermore, mobile casino games play beautifully on Windows phones. The best Windows phones for mobile Craps include HTC, Nokia, and Samsung phones.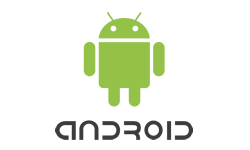 Google couldn't stay out of the smartphone craze, not when there are more than 1.5 billion smartphone users in the world. So the Android phone was born, and shortly thereafter, Android mobile casino software started to popup alongside Apple on virtually every mobile casino in existence. The user interface of the Android tablet and Android phone allows for an incredibly responsive load time, and the accelerated Android Air software component lets the mobile casino games access the CPU within the device, allowing games like mobile Craps to run at their maximum capacity, thus, providing a seamless and swift gaming environment. The newest generation of Android phones, tablets, and phablets from global brands like Sony Ericcson, LG, Samsung, and HTC are all optimal for mobile Craps players who wish to access Android Craps casinos.
Mobile casinos are not only accessible on mobile phones. You can also access mobile casinos from tablets as well, including iPad and Android tablets and phablets. The smartphone craze is far reaching. The trend has produced an estimated 1.6 million apps for Apple and Android devices alone, and as much as 80 billion app downloads take place per year. While a very small fraction of those are mobile casino apps, the industry of smartphone technology is highly advanced, and this too is true of mobile Craps casinos.
How to Play Mobile Craps
You do not need to have an established online casino account to play mobile Craps. Simply go to the website of the casino you've selected from your mobile device and find the mobile icon, link, or menu tab that will direct you to the page where you can access the site's mobile casino. You will be prompted to download the online casino's mobile app for your device (iPhone, Android, Windows Phone, etc.). This app will be your direct access all the mobile casino games available from that software, including mobile Craps (if available) day or night. Play whenever you want via an Internet connection and whichever games you like, whether mobile Craps, slots, video poker, or any other mobile games available. Download of the mobile casino app shouldn't take any longer than the average app download time on your device.
At some point in this process, you will be given the opportunity to create a new player account or log in if you already have an account. Registering only takes a minute, is free, and is absolutely necessary if you plan on playing mobile Craps with real money. Playing mobile Craps for fun is also an option.
When you are ready to deposit real money, you can do that from your mobile device, as well. The mobile casino app will feature a cashier that offers all the same deposit options that the regular casino offers.