Blackberry Craps Apps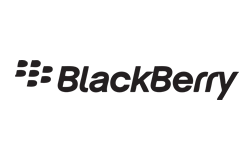 Mobile technology has seen astronomical advances in the last couple of years, making it possible for people to gain access to the entire world via a small, handheld device that is small enough to fit in a pocket or briefcase. Anyone familiar with regular public transportation can identify with this; passengers in buses and trains stay glued to their mobile devices, accessing everything from newspapers to mobile casino games.
Mobile gaming is an ingenious concept that grew out of a consumer demand for a marriage of online casinos and smartphone technology bringing about the ultimate solution for diehard online Craps players who just couldn't get enough. One of the leading platforms for mobile Craps is the Blackberry because of its superior dependability and compatibility that makes for loyal and devoted lifelong customers.
Most Blackberry users have been using the phone for as long as they can remember and refuse to change to another phone simply because they love Blackberry that much and couldn't possibly imagine any other device being more suitable for them.
The typical large screen and qwerty keyboard are a plus when it comes to playing mobile Craps, as is the touch-screen that new models feature.
How to Download Blackberry Craps Apps
To play Blackberry Craps, you must download the mobile casino designed specifically for the Blackberry from your selected online casino. As technology progresses, software companies are looking for faster and better ways to play Craps on Blackberry, but for now, the options aren't that bad.
Blackberry Craps casinos have managed to turn a dice game that may seem quite solitary into a social game with both single-player and multi-player functions. Blackberry technologies like Bluetooth and Wi-Fi enable multi-player versions of mobile Craps with the ability to track numerous players at a given time, and thus, bring them together in one game.
Basic Blackberry Craps Rules
Playing Blackberry Craps is the same as playing the game in an online or land-based casino. The rules are the same. You roll two dice (the "come out" roll), and each time you get a 7 or 11 (a "natural), you win the cash equivalent of your "Pass line" bet. You lose each time you roll 2, 3, or 12. Any other number results in another roll (a "point"). You can then only win if you can roll the exact number again without landing a seven.
Playing mobile Craps on a Blackberry device will come easy to seasoned Craps players. But the game has numerous layers, so if you aren't familiar with the game, be patient and learn to play Craps on your Blackberry. You won't regret it, and you will have a new game to play next time you're in Vegas.
Betting is against the player and the house, which is unlike other games. Whenever you bet with a "don't pass" you bet that the shooter (the person rolling the dice) will lose. Because there is a lot to learn and understand in Craps, most Blackberry casino apps offer tutorials to help you along until you fully understand how to play the game. Demo games are good for practicing before you bet real money on Blackberry Craps.
Real Money Blackberry Craps
When you decide to roll the virtual dice for real money, it's prudent to start by betting slowly until you are well-versed with the rules, features, and controls of real money Blackberry Craps. You can fund your mobile casino account right from your Blackberry device and save your info to quickly reload your account from then on. Customer service is available to assist you, should you have problems with your real money deposit.
Blackberry Craps Bonus
Some mobile casinos offer first-timers a deposit bonus to get them started. These bonuses may or may not be eligible for Craps bets, but they are still a good way to kick start your mobile casino bankroll.
The Bottom Line
Online casinos have successfully managed to bring the game of Craps back into the limelight, whereas, it had not been the most played casino game for a stint. Blackberry mobile casinos provide mobile casino users with a direct line to the thrill and excitement of classic, land-based casino Craps that this generation, until now, has only seen in the movies.