Windows Mobile Craps Apps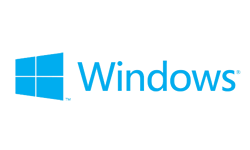 Modern technology has jumpstarted gaming technology, and the result has been the invention of three new forms of casino gaming in little more than a decade—online casino gaming, live dealer gaming, and mobile gaming. Mobile gaming came about following the development of the mobile phone industry, more specifically smartphone and tablet technology, and could possibly be the biggest market yet before it's all over.
An increasing number of casinos are developing mobile-compatible software that caters to mobile players. These platforms offer most or all of the games available in the regular online casino and are compatible with various types of mobile devices and tablets, including Windows Phones. It does not matter which brand of the Windows phones you own; they are all compatible with Windows Craps casinos. The main manufacturers of Windows phones are Samsung, Nokia, and HTC.
At the top of the Windows phones sellers is Nokia, who in 2011 made the move to Microsoft's mobile platform, hence abandoning the Symbian platform. Previously, HTC, Samsung, and others had been enjoying the lead. Nokia's migration saw its Lumia 900 become the best selling phone on Amazon in April 2012, beating both the Galaxy Nexus and the Motorola Razr Maxx to the lead spot.
Software developers have adapted to the popularity of the OS by making sure that all the games they develop for the mobile casino platform can operate on Windows  Phones as well as iPhone and Android.
How to Download Windows Craps
Windows Craps casinos provide links to Windows casino app downloads that will guide you through set up and installation on your phone. It only takes a second to get started and two to three minutes to complete the installation process. Windows Phones have everything you need to play mobile Craps from anywhere and at anytime.
Basic Windows Craps Rules
It can look a bit intimidating to play Craps on a Windows phone, given that all the information about the game is squeezed into the phone's small horizontal screen. However, you quickly grow accustomed to the layout of the games and the button controls. And if you are familiar with the basic rules, within no time you will be placing real money bets and winning real money.
Mobile Craps on a Windows platform follows the same rules as Craps on any other platform. The person throwing the dice is "the shooter." You win an equivalent of your bet amount each time the shooter rolls 7 or 11 (a "natural"), but you always lose when they roll 2, 3, or 12. The advantage of playing at Windows Craps casinos is that you always have the rules right there within the app to refer to.  It's a good idea to play in the practice mode while you get the hang of it before depositing money into your Windows Craps app.
Windows Craps casinos feature state-of-the-art gaming technology as well as cutting-edge, full-screen graphics that enable you to watch as the dice rolls across the table like real casino action. The apps also simplify one of the most complicated aspects of online Craps—the betting, by laying out all the betting options in a simple and straightforward manner. This makes the mobile games as enjoyable for rookie Craps players, so that they can experience the excitement of land-based Craps from their Windows phone.
Real Money Windows Craps Apps
Windows Craps can be played for both real money and for free. Windows Craps casinos feature electronic odds displays that serve as a source of invaluable insight for placing bets. Depositing and reloading your account could not be simpler, as you do everything from your device, from signing up to withdrawing winnings.
Windows Craps Bonuses
Mobile casino bonuses are a good way to get some extra cash in your Windows Craps casino account. Bonus clearing may not be compatible with Craps bets, but it will still give you a little cushion to play other casino games and build a bankroll.
The Bottom Line
Windows Phones are gaining in popularity. Online casinos have addressed this by adding Windows casinos to their services. Windows Craps casinos are also growing in number as mobile players demand more games like Craps to their mobile casino apps.